What does a meaningful retirement look like for you? The answer is most impactful when it comes from a financial standpoint and a mindful one.
You are likely already considering the financial side. But the transition to retirement—or really to any phase in life—is more meaningful when you're clear about your personal intent; that will be your compass to navigate toward success. It's what can align your financial planning with your values. And it's a conversation with your-self that can begin now.
"We all have a purpose," says Tajuan Mills, a senior vice president and regional managing director at Truist Wealth. "But are you in sync with understanding what that looks like? And can you verbalize it? That will ultimately allow you to work toward it."
Truist is steadfast in its purpose: to inspire and build better lives and communities. Increasingly, our advisors are incorporating purpose into their conversations with clients who are interested in defining their own. To make those conversations as meaningful as possible, here are key considerations for planning for a purposeful retirement.
"We all have a purpose. But are you in sync with understanding what that looks like? And can you verbalize it? That will ultimately allow you to work toward it."

— Tajuan Mills, senior vice president and regional managing director at Truist Wealth
Make it personal
Ray Hand defines his purpose as helping people recognize their significance and the source of that significance. He's an executive vice president and Florida division director for Truist Wealth. Hand is helping advisors interact with clients based on purpose. An estimated 65% of those clients haven't fully defined their purpose, he says.
Defining a personal purpose isn't for everyone. But for those clients who seek to better articulate theirs, the conversation typically begins broadly: "My purpose is to leave money to my grandkids, so they can live better lives than I did." That's an aspirational start, but not necessarily a defining purpose because it can be fulfilled in many different ways, Hand says. Is the better life a college education? Becoming a business owner? Or providing enough resources to ensure that your grandkids don't have to work at all? Purpose shouldn't be vague. That specificity will help lead to a more purposeful outcome.
"By helping them define their purpose, we can make sure that all their goals and objectives are in alignment to that purpose," Hand says. "It takes life from successful to fulfilling."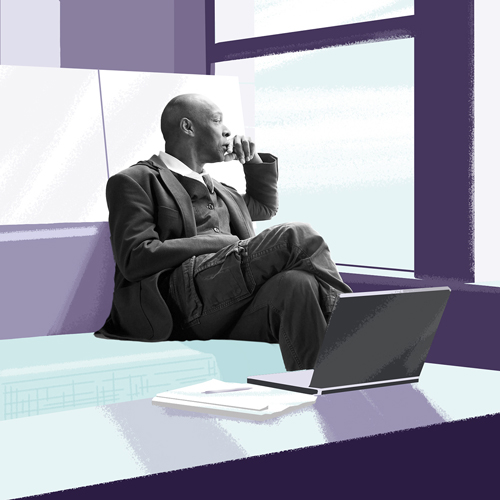 Make it part of your financial plan
Your finances are part of the equation for ensuring you can live out your purpose—which means it's important for your advisor to understand your ideal vision for retirement.
"Purpose is something that we can help you develop," Mills says. "Then we can really align ourselves and make sure—while we're talking through your goals, talking through your finances—that you can accomplish the things you are truly passionate about."
Here are three ways advisors can better help you when they know your purpose:
1. Keep you on your desired path
When life is busy, it's easy to spend energy, time, and money on things that don't align with your purpose. "Those resources can be redirected into means that are more fulfilling," Hand says. "And that begins to increase and magnify fulfillment, excitement, and happiness in life."
2. Effectively structure your assets
You'll want your portfolio organized in a way that optimizes your purpose, particularly from a legal and estate planning perspective.
3. Connect you to others
Advisors can introduce you to people who share a similar purpose, which can help you develop a like-minded community.
Minding the financial basics for retirement
Identifying your purpose for retirement doesn't lessen the importance of effective financial planning. From housing and living expenses to healthcare and transportation, the cost of essentials can be surprising.
"A number of clients under-estimate how much they are going to spend in retirement," says John Sullivan, an advice and planning strategist for Truist Wealth.
"I believe it is important for them to have well thought out goals during retirement and be realistic on how much those goals will cost."
Before you retire, you'll create a budget and formulate your financial goals, decide when to claim Social Security, determine a withdrawal rate from your retirement funds, and decide how you'll cover healthcare expenses. The biggest mistake Sullivan sees in this planning is not involving your spouse in these discussions from the beginning.
"We often meet with an individual who feels that the financial plan reflects their family's goals," Sullivan says. "But we find that we really need to incorporate the spouse into the planning process, to include both individuals' concerns, expectations, goals, and risk tolerance in order to complete an accurate financial plan for both of them."
Felicia Wilson, an advice and planning consultant for Truist Wealth, says the retirement planning mistake she often sees is not revisiting the plan every year.
"Change is the one constant," she says. "Your financial plan is not one and done."
Make a statement
Purpose can also be shared among your loved ones in the form of a family mission statement. The Truist Wealth Center for Family Legacy has created an assessment process to help clients identify their own values and also help them identify the values they share with family members. Here are three reasons why your family needs a mission statement.
1 "Amid the pandemic, a rising share of older U.S. adults are now retired," Pew Research Center, November 4, 2021.