Synopsis
The national cable network INSP, LLC experienced impressive growth in the past few years, after populating its lineup with well-loved Westerns and family-friendly originals. Still, with more and more content providers competing for viewers' attention (and dollars), CEO David Cerullo knew it was imperative to enact a diversification strategy—ASAP.
When INSP was ready to deploy working capital toward that goal, David reached out to Aaron Topp, managing director of media, telecommunications, and entertainment investment banking at Truist Securities. "Aaron's first step was to get informed and to learn how he could then present us projects that would be of interest," says David.
The result? INSP now owns and operates 40 broadcast stations (including major network affiliates) in 12 markets across the United States. This horizontal diversification has helped INSP effectively double its annual revenue and its workforce.
Learn how Aaron and Truist smoothed the way during extensive due diligence, challenging negotiations, and the post-merger transition period.
INSP wanted options that suited both their debt tolerance and their values.
INSP's risk tolerance was low, given their recent track record as a debt-free company.
This would be INSP's first successful M&A transaction.
The seller was a large, M&A-savvy venture capital firm.
Understanding INSP's culture and mission to provide targeted opportunities
Serving as INSP's exclusive financial advisor for the transaction
Facilitating the complex M&A process, including due diligence and negotiations
Acting as left lead arranger on the subsequent debt financing for the transaction
Providing Truist expertise in the areas of technology, media, and telecom (TMT), syndicated and leveraged finance, and mergers and acquisitions
Headquarters
Headquarters
Charlotte, North Carolina; founded 1990
Title
Industry
Media and communications, including cable TV, broadcast TV, and original productions
Title
Annual Revenue
$400 million (FY 2022)
Title
Relationship
Truist client since 2017
The advantages of partners who understand your niche
David describes the niche occupied by INSP as "lunge-free TV," where viewers never have to lunge for the remote to shield family members from "objectionable" onscreen content. Their program lineup is as popular as it is family friendly: INSP has become one of the fastest-growing basic cable networks, available to 60 million U.S. households, 24 hours a day, through more than 2,800 cable systems and telecommunications companies, as well as DISH Network and DIRECTV.
"When we found that anything with John Wayne moved the needle significantly, we began to populate the network with more Westerns and Western-adjacent programs," says David. "That catapulted us from the bottom tier of cable networks in 2007 to regularly ranking in the top 10 today." INSP also produces exclusive and original series, action-filled dramas, and heroic adventure films to round out what it calls its "trusted viewing experience."
Still, as David saw more and more consumers deciding to "cut the cord" to cable, he became increasingly open to exploring avenues for horizontal diversification.
"I'm somewhat of a student of strategic long-range planning," says David. "One of the first steps is to ask yourself, 'What are the things in the environment that you cannot control that can impact your business?' When we saw what was happening in the media landscape, we said, 'We need to get more lines in the water.' And the people who really brought us something worthwhile to consider was Truist."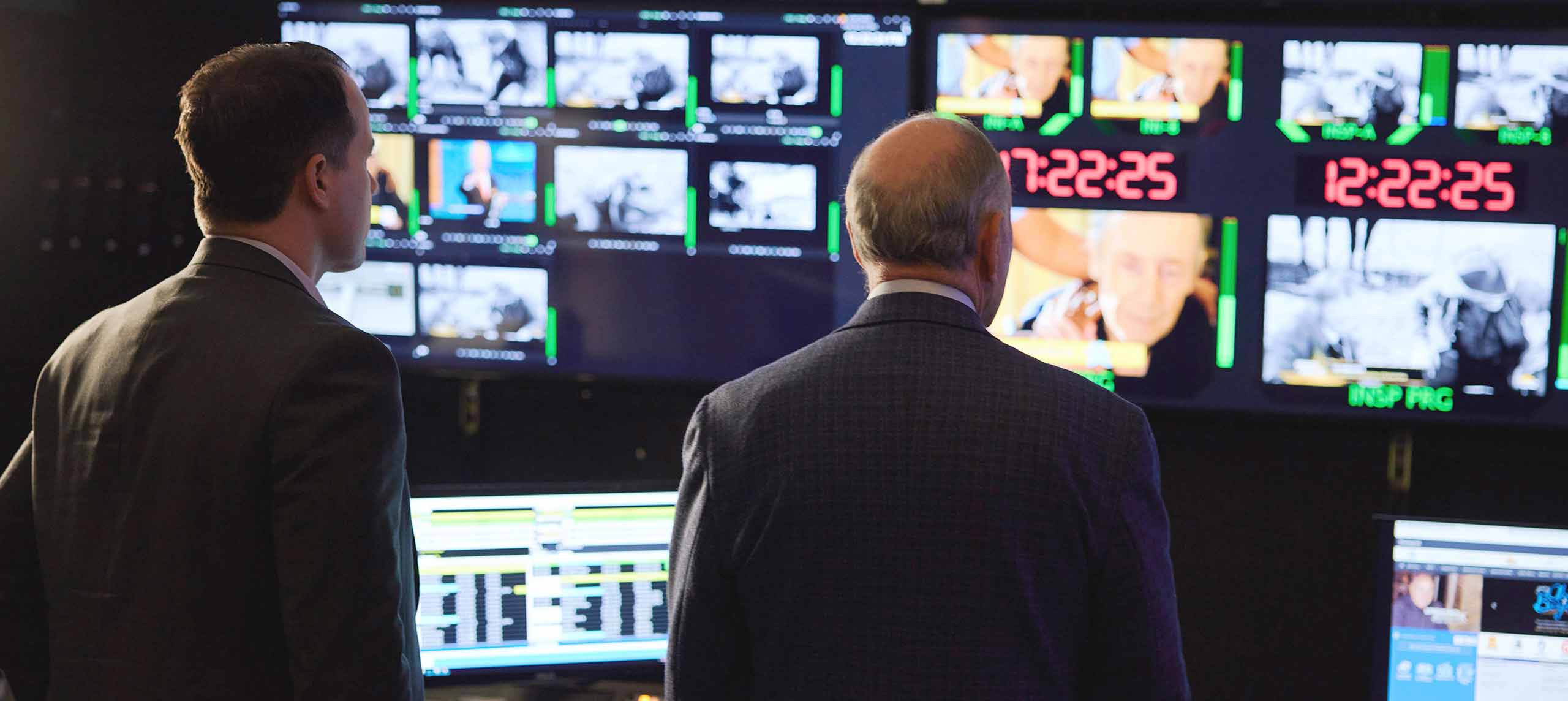 The INSP and Cox Media Group M&A deal
Cox Media Group (CMG) describes itself as an industry-leading and award-winning media company reaching more than 60 million Americans through market-leading TV and radio stations, numerous streaming and digital platforms, and local, regional, and national advertising businesses.1
In 2022, when David asked Aaron to help INSP find opportunities for expansion, CMG was preparing to divest itself of a block of broadcast TV stations in 12 markets.
Aaron thought the approach in general—combining cable and broadcast offerings—would be a good fit for INSP. "It's a roadmap we've seen work well with other companies that have either a strong cable network or strong TV stations and are looking to complement one with the other," he says.
David embraced the approach. "Broadcast television brings a lot of elements that linear cable doesn't," he says. "One of them is a revenue stream called retransmission fees. These are fees that a platform provider [such as a cable network] is obligated to pay to a broadcast station for the right to provide the local station's programming to the cable customers." (One example: When your favorite local high school sports game is available on your cable network.)
Here are some other ways David says he benefited from the combined niche expertise of his broader Truist Securities team.
"We understand that our clients know their companies better than we do. Where we add value is making them aware of industry trends, providing financing, and providing advice around complex transactions like mergers."
Aaron Topp
Managing Director, Truist Securities –
Media, Telecom & Entertainment
Investment Banking
Exploring opportunities that meet corporate objectives
"Local broadcast channels bring a lot of not just entertainment but information value to a local community that a national cable network can't possibly bring," says David. That's because many viewers turn to them for local news and sports programs. What's more, because these stations broadcast signals over the air, these programs can be watched for free by anyone within range whose TV has an antenna, making it accessible to people without cable or internet.
The desire to be more present in communities was easy for Aaron to understand. "Truist's purpose is to inspire and build better lives and communities, and by entering the broadcast TV space, INSP now works directly with local communities," he says.
Enjoying exclusivity during due diligence
Because of the relationships Aaron has across the media industry, he told David about the CMG stations before they were officially on the market. That allowed Truist to help INSP negotiate an exclusivity period, during which David and his team could research the prospects—without competing with other prospective buyers. "We wanted to position David and his team for success," says Aaron.
"That didn't mean that we were guaranteed to step into those shoes, but it did mean that there weren't a lot of bigger players trying to step in. So there was a lot of comfort to know that, for a window of time, we were the only people standing in line."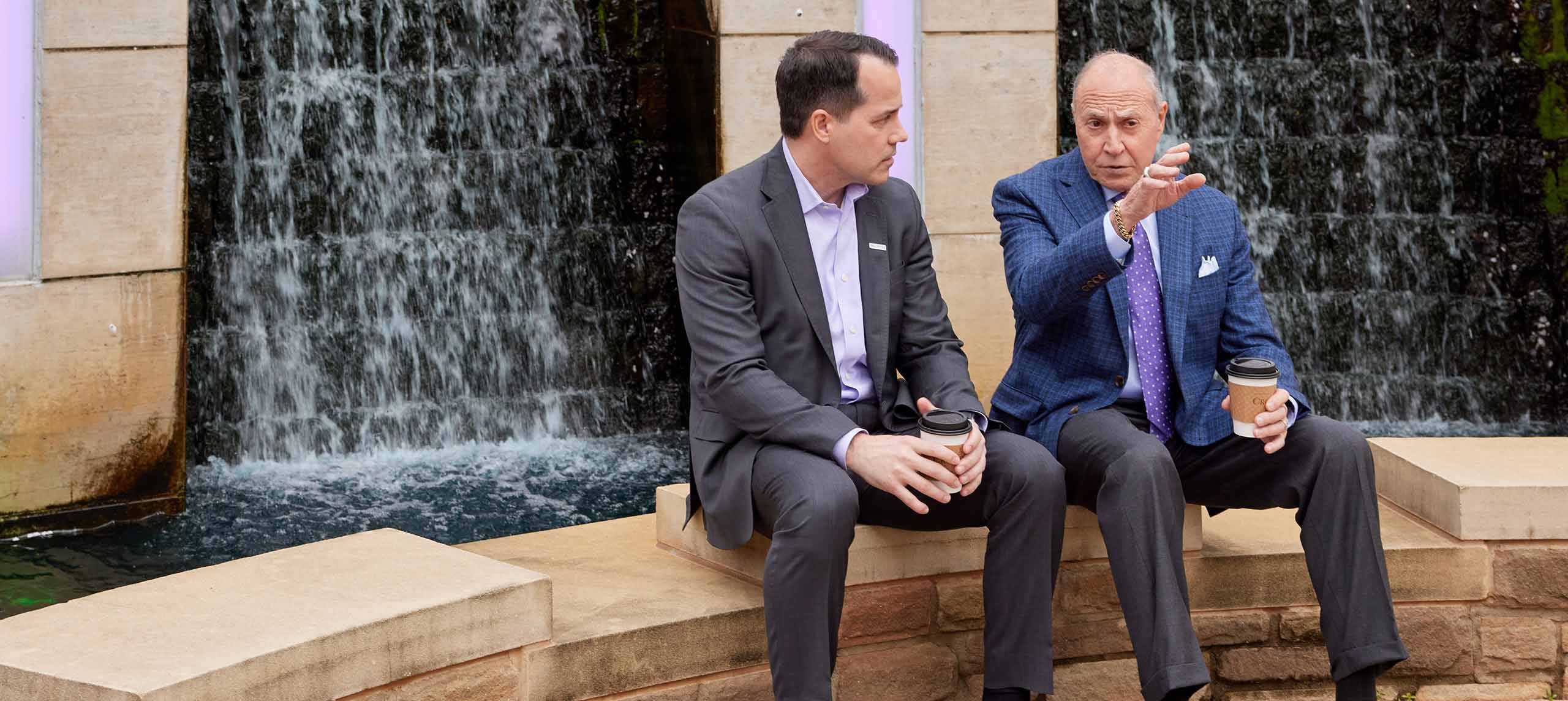 Easing the burden on the executive team
As is the case with most M&A transactions, the INSP-CMG deal had a large and diverse cast of players. Owners and executives often underestimate how much time and brain power it can take to coordinate and manage these teams, which is one reason Truist Securities recommends that companies work with a dedicated M&A advisor in addition to their usual team.
One example: While one bank—in this case, Truist—may be the exclusive financial advisor for an M&A transaction, the resultant debt is usually divided among a consortium of banks. "Truist was the leader," says David. "They were the orchestra conductor, and we're grateful for that relationship."
Finding comfort with debt and risk tolerance
David says that, prior to this M&A transaction, INSP had been a debt-free company for many years. So they were venturing into unfamiliar territory. "We spent a lot of time with Truist, with Aaron, and with our own internal finance people, trying to understand: What can we afford? What happens if interest rates go up?" says David. "You can't control all factors of the marketplace. But knowing what we knew at the time, we felt comfortable. We were comfortable with Aaron. We were comfortable with Truist. We were comfortable with the team members that Truist brought to the table to help us analyze this opportunity. And we were comfortable with the numbers."
"Aaron and Truist have given us the confidence to know, 'We're your partners.' They understand us. They care about us. They've made that clear."
            David Cerullo
            CEO, INSP, LLC
Smoothing the waters during negotiations
Aaron knew David and his team would have a good relationship with the seller after signing. "We knew there would be a period where these TV stations would need to transition some of their core functions over to INSP," says Aaron. "So part of our job was to hear the frustration on both sides, but keep that frustration from each other so they would have a good feeling going forward."
It was effective, says David. "More than once we came to junctions where we said, 'This is just not going to work,'" he adds. "Truist smoothed the waters as much as they could. They played a very important role in keeping us on track."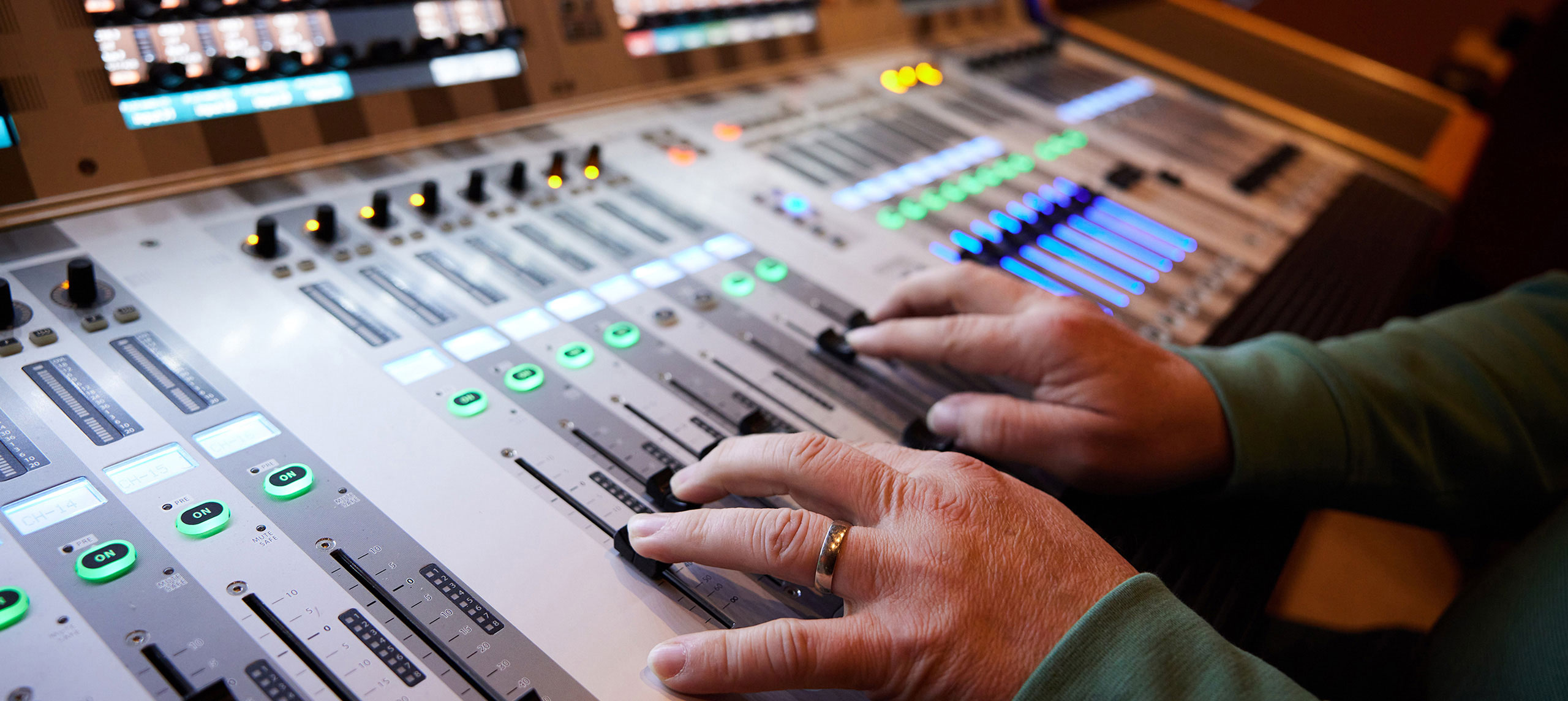 Closing thoughts
INSP signed an agreement to acquire TV stations in 12 markets from Cox Media Group under the INSP affiliate Imagicomm Communications. This marks INSP's expansion into broadcast TV markets and is part of a broad corporate strategy to expand ownership across multiple entertainment and media platforms.
"The future for us is based on opportunity," says David. "It's based on capacity. It's based on making as prudent decisions as we can about the risk that we're taking on. We certainly want to grow our portfolio. And we'll look to Aaron and Truist to help make that happen."
How your business can get there
David's advice: When you're looking to grow your business into a new area, look for advisory and financial partners who are well plugged into the marketplace. Partners who understand the what ifs, like what if interest rates rise? Partners who really take the time to get to know you and your leaders and what you value. Partners who know your debt and risk tolerance and your corporate mission and culture. The more your partners know about you, the better they can help you find deals that are a good fit—and the better they can help you see them through to success.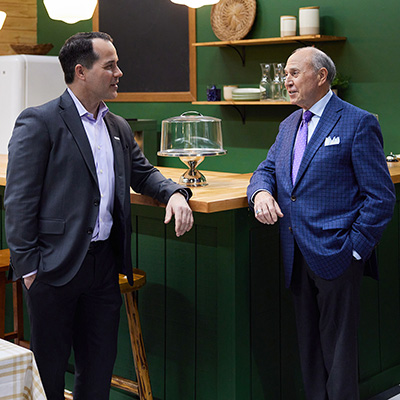 The results [US map icon] INSP owns and operates 40 broadcast stations (including major network affiliates) in 12 markets across the U.S. [profit line graph icon] INSP's annual revenue increased from about $200 million to about $400 million. [person icon] The number of employees of INSP increased from about 350 to about 850. [house and tree icon] INSP has a local presence in communities in Arizona, California, Idaho, Louisiana, Mississippi, New York, Oklahoma, Oregon, Tennessee, and Washington. Source: INSP, LLC.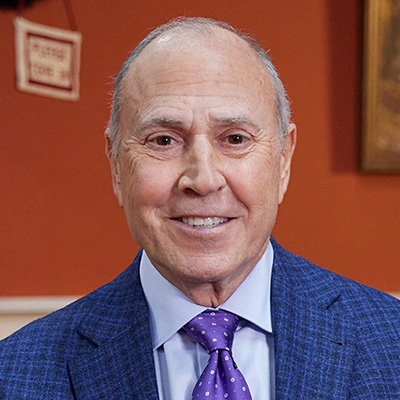 David Cerullo
CEO, INSP, LLC
"You can't control all factors of the marketplace. But knowing what we knew at the time, we felt comfortable. We were comfortable with Aaron. We were comfortable with Truist. And we were comfortable with the numbers."
Aaron Topp
Managing Director, Truist Securities – Media, Telecom & Entertainment Investment Banking
"INSP has long been a wildly successful cable network. What we did with this deal and what we're going to continue to do is help INSP diversify to strengthen the foundation below it so INSP remains strong in what is an evolving TV landscape."