Highlights
Last week's powerful rally that extended into Monday makes sense insofar as three of the primary headwinds facing markets this year – inflation, China COVID concerns, and the Russia/Ukraine war –saw incremental improvement.
These factors should help to reduce some of the downside market risk. However, our work still suggests the S&P 500's upside is likely capped at about 5% from the current level of 3993. To sustain a gain much above that, one must either expect that valuations expand to well above normal levels or that earnings surprise to the upside. While plausible, we don't see this as a favorable risk/reward proposition.
To be fair, on a short-term basis, markets can overshoot as positioning and fear of missing out take over. Still, we expect the macro backdrop over the next year to remain challenging and recession risks remain elevated.
Therefore, our core thesis remains intact—we maintain a modest fixed income tilt given high quality bonds are yielding almost 4%, with arguably a lot less downside risk relative to the estimated upside of 5% for equities. Within equities, we see more opportunities below the market's surface, and maintain a value tilt.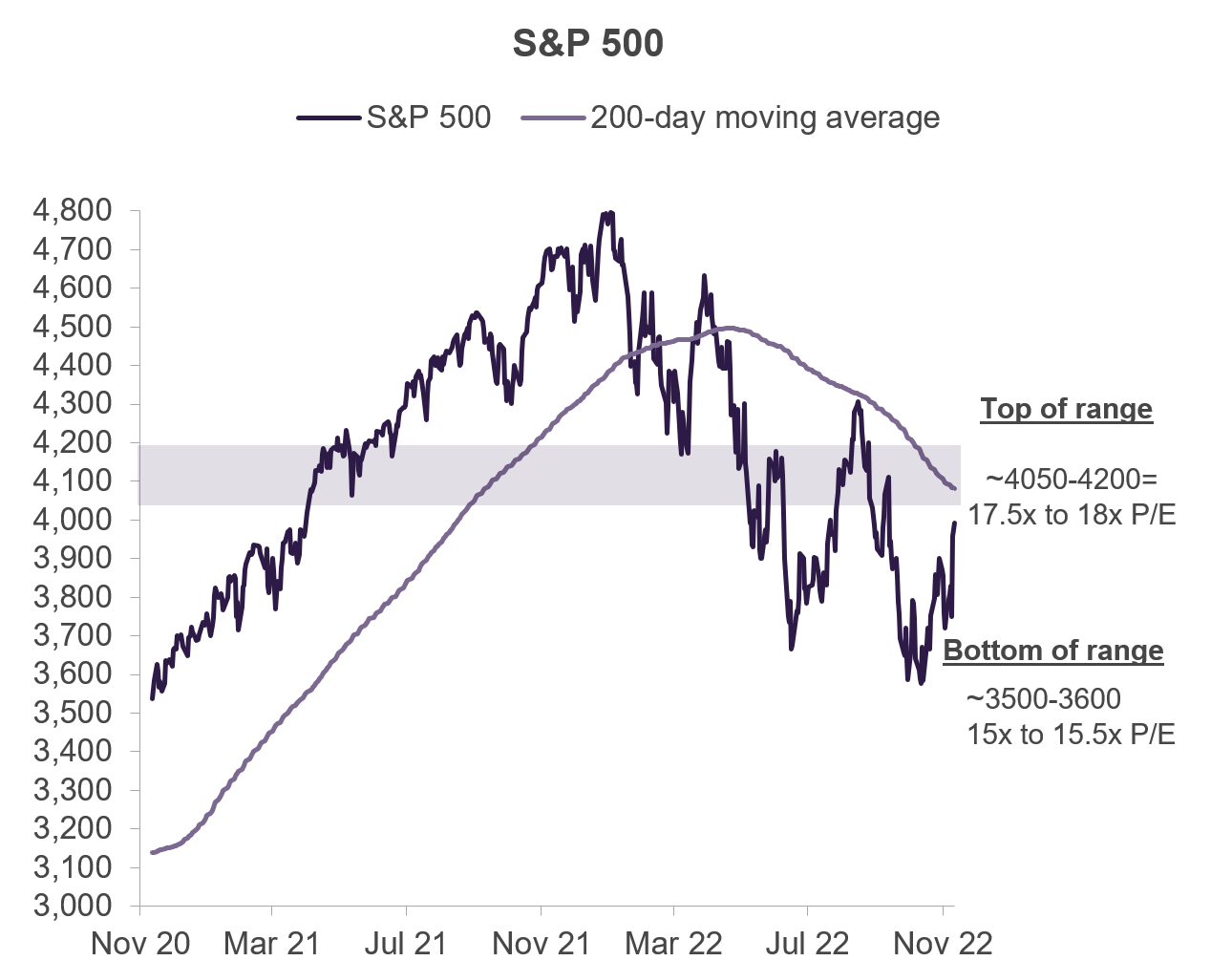 Near-term market upside likely capped at about 5% on high side
To read the publication in its entirety, please click the button below "Download PDF".
An accessible PDF allows users of adaptive technology to navigate and access PDF content. All fields are required unless otherwise noted.