We think the International Monetary Fund's (IMF) global economic growth estimate of 4.4% for 2022 is achievable, despite being above historical averages and coming on the heels of a strong 2021.
Projections show Japan and pockets of Europe to post higher growth rates than 2021. We expect 3.8%-4.5% economic growth for the U.S. economy, at least double the growth rate of an average year while China, is expected to grow close to 5% led by a synchronized recovery in global demand.
Risks to this outlook are rising inflation expectations and geopolitical conflict, such as a Russian invasion of Ukraine.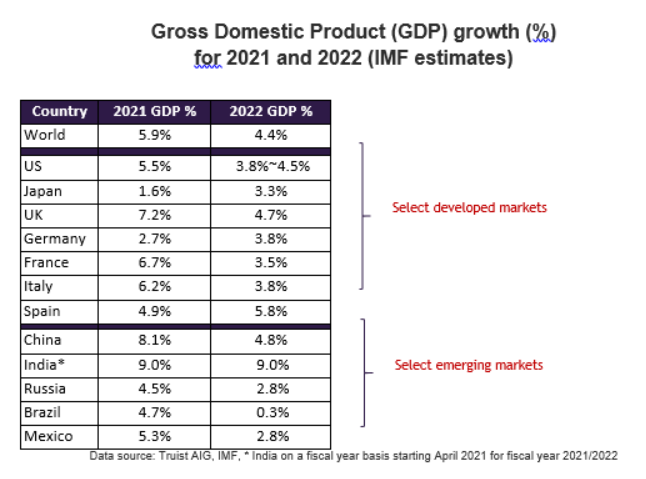 Back to back strong recovery
After growing at a 3.9% average in 2000s, the world economy dropped to an average of 2.9% in the 2010s. The economic contraction in 2020, -3.5% set the record low for the IMF's dataset since 1980 (Chart 1), only to be followed by an upward record in 2021. 2022 projections of 4.4% growth are higher than the average growth rates we have experienced during the previous two decades.
[....]